Because protection alone, is no longer enough...
Why do we plant trees you may ask...In a nutshell, they bind greenhouse gases, mitigate the effects of natural disasters, preserve biodiversity and promote local social development.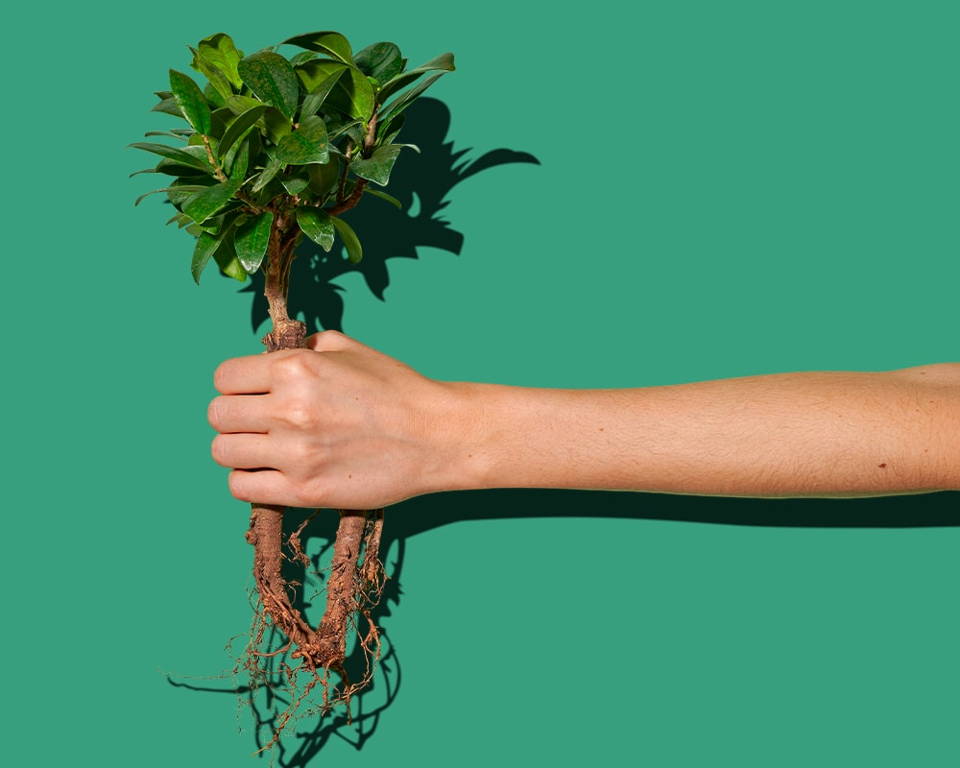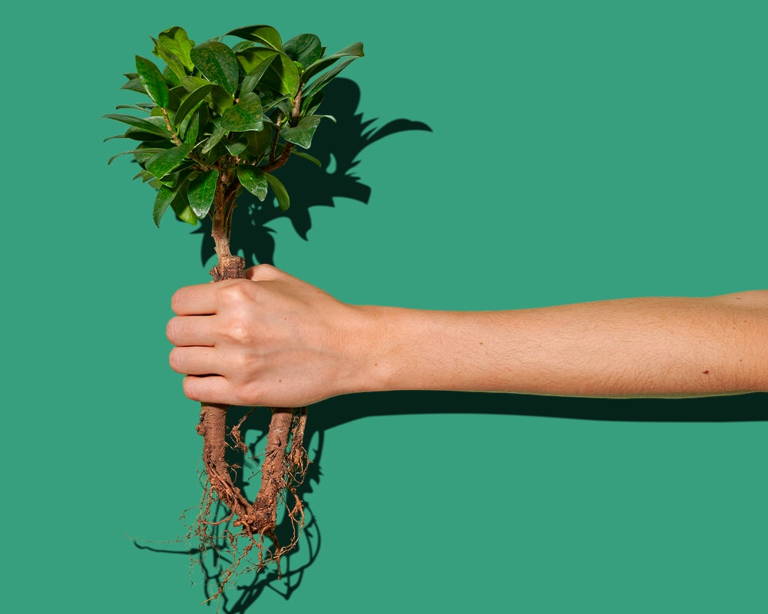 With every product sold, we plant a tree...which is pretty darn effective! We work together with the renowned reforestation network Eden Projects. Each month, we donate the appropriate amount and receive detailed reporting on where the trees were planted and how they have helped locals and nature.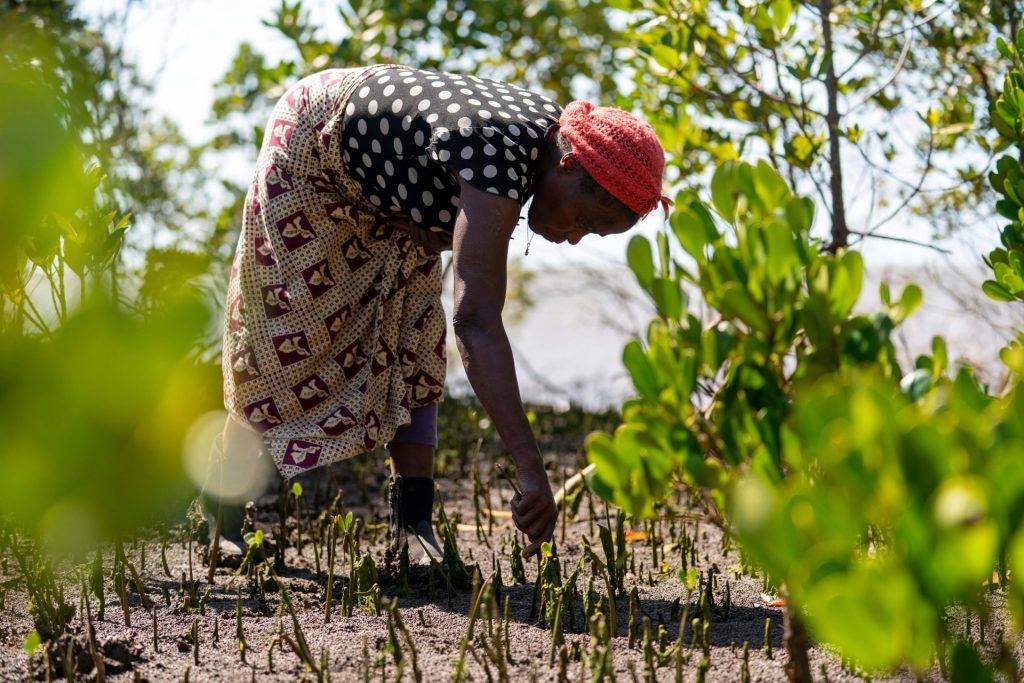 To set a new industry standard for positive business operation, and plant 1 billion trees by 2030.
What we've already achieved with your help:
So, where exactly are these so-called "trees"?
We send our donations to four designated sites and use GPS coordinates and photos to track the progress of our trees. You can find our designated sites in Madagascar, Nepal and Mozambique.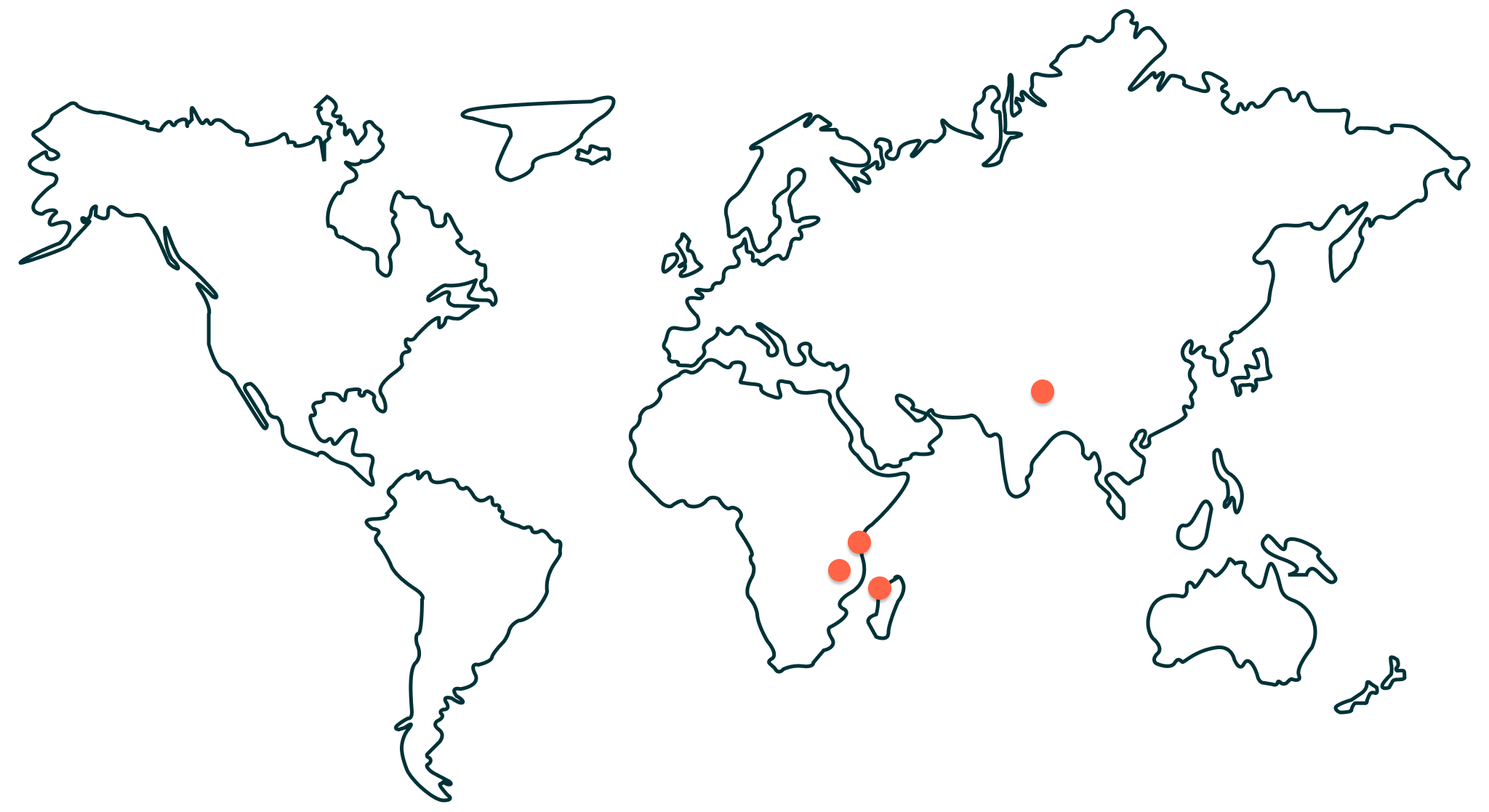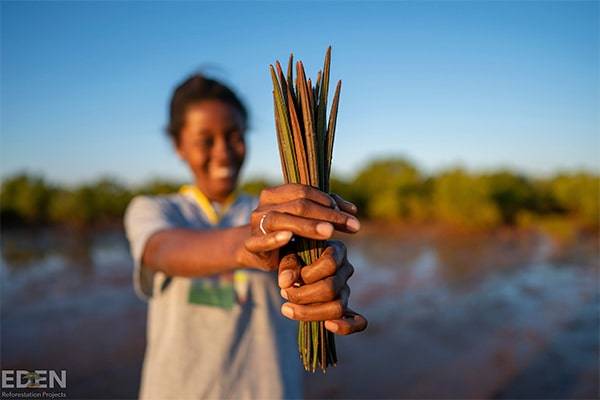 27°56'4.36"N / 85°55'54.79"E
The Hindi region in Nepal has suffered from years of deforestation, which has reduced access to vital resources and drastically increased the risk of landslides. Restoring the mountain slopes is an essential step towards healing the damaged region.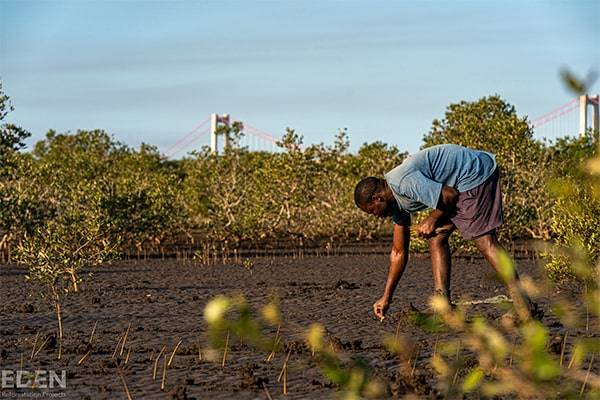 19°47'19.2"S,34°57'39.8"E
The project site covers 190 hectares of a once thriving mangrove forest, which has been cleared in an unsustainable manner. This has had a dramatic impact on the native ecosystem. The reforestation project supports the surrounding communities by planting and managing mangrove forests on the common land around the village.
15°52'43.3"S,46°15'55.7"E
Madagascar – Mataitromby2
Near the reforestation area are four villages - Tanambao, Mampikony Kely, Akofiofio and Andramy. The mangrove forests in this area have been severely affected by deforestation and forest destruction due to charcoal production and wood collection for construction, cooking and other purposes.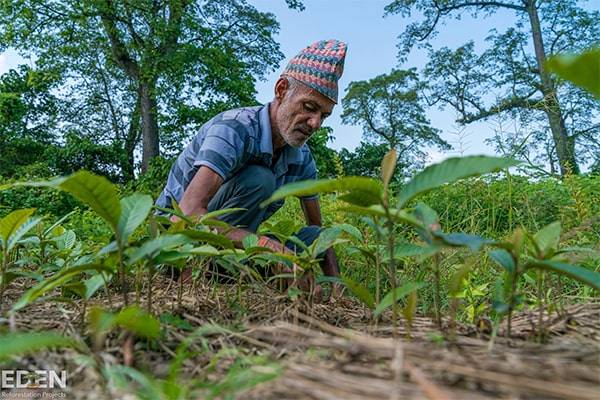 19°41'58.85"S / 35°6'14.01"E
The village of Chitsape in Mozambique has experienced a massive loss of its mangrove forests due to the over-harvesting of charcoal and timber. The lives of local communities depend on these important mangrove ecosystems. To fully restore the site, over four million trees will need to be planted.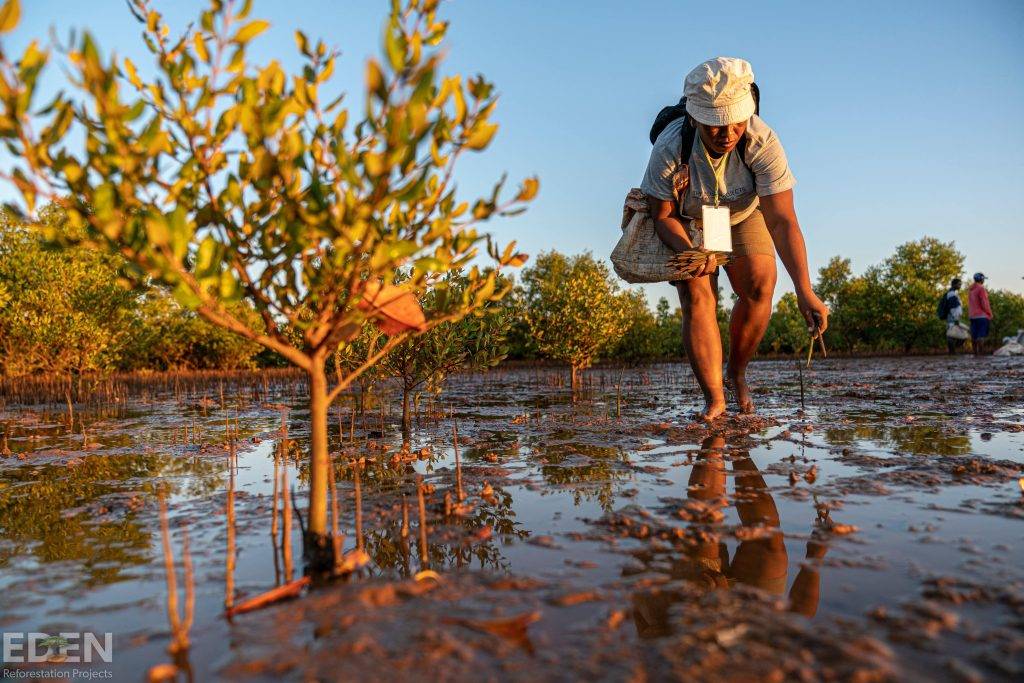 Mangroves are multitaskers.
A large portion of our contributions are invested in the reforestation of mangroves in Madagascar. One mangrove sequesters 308.3 kg of CO2 over a life span of 25 years — that's equivalent to the emissions of a road trip from Stockholm to Rome! They are also a key component in the coastal protection system, as they prevent land from being eroded and washed into the ocean. As part-time coast guards (see what we did there...), mangroves also help protect the 200,000 animal and plant species that exist nowhere else in the world, many of which are threatened by extinction. So if you are ever debating getting a nucao bar, do it for the lemurs!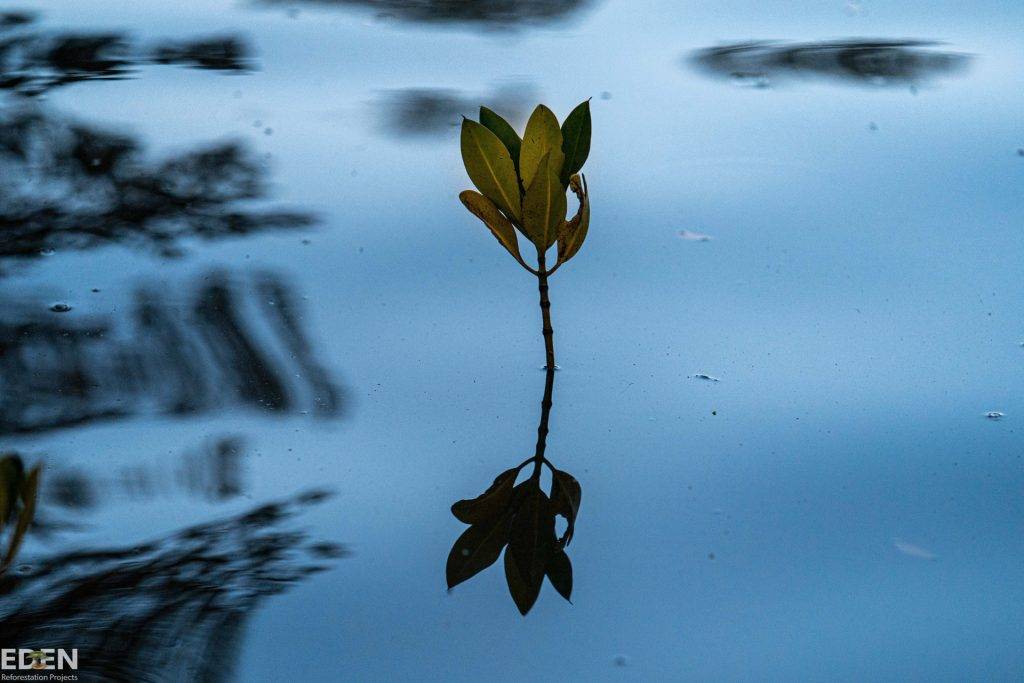 Eden Projects is a globally active and experienced NGO, which works hard to help companies become more sustainable and improve the well-being of those in need. Eden does this by employing locals and taking care of reforested areas in the long term. For the planting of fallow land and the subsequent maintenance of these forests, workers from the local area are employed, who then receive a fair and long-term payment for their work.