Several of our top-selling products in the United Kingdom.
New here? A great choice for those who aren't sure or who just want to sample everything.
Time for a guilt-free snack. Less sugar, more joy.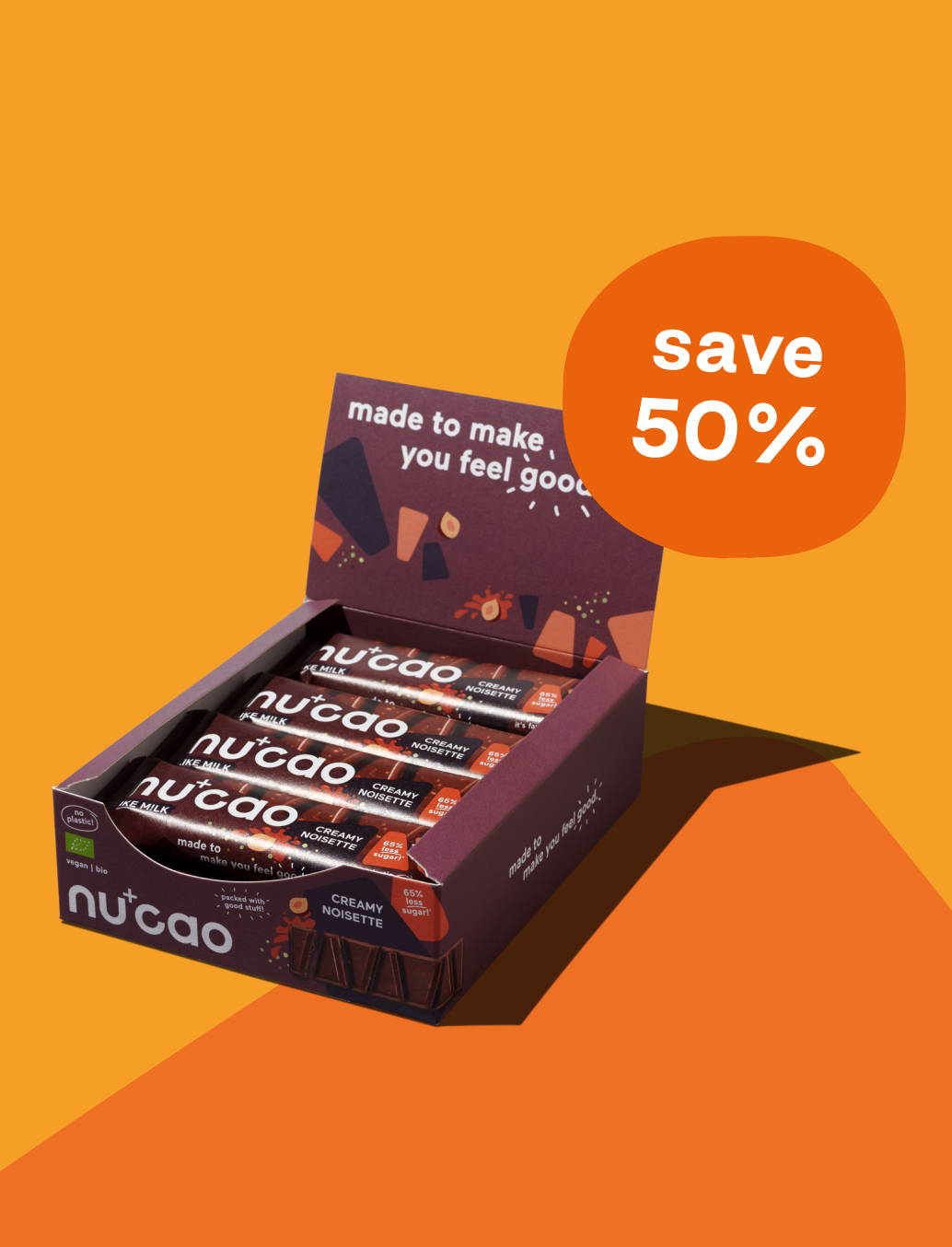 50% off short-dated nucao Creamy Noisette 12-Packs. Save delicious chocolate from being tossed to the bin!