Chocolate for a clear conscience. Creamy chocolate experience with 65% less sugar.
Try all the flavours now!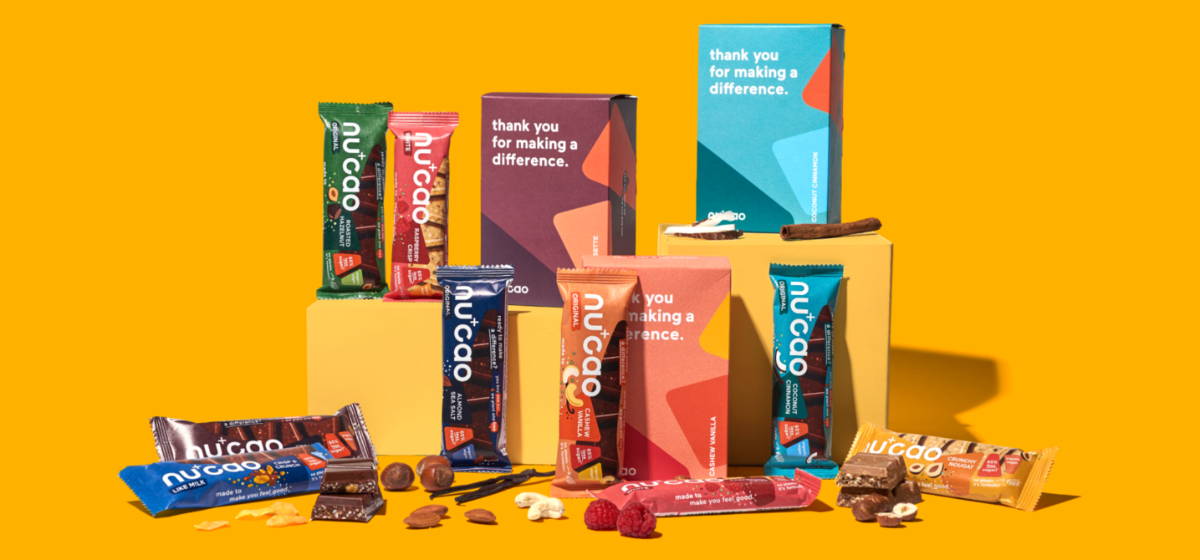 New to our chocolate bars? A great choice for first-timers.
Dark chocolate mixed with a variety of nuts and other great additions!
Just like white chocolate, only better.
We can guarantee you'll be looking for milk in the ingredients list.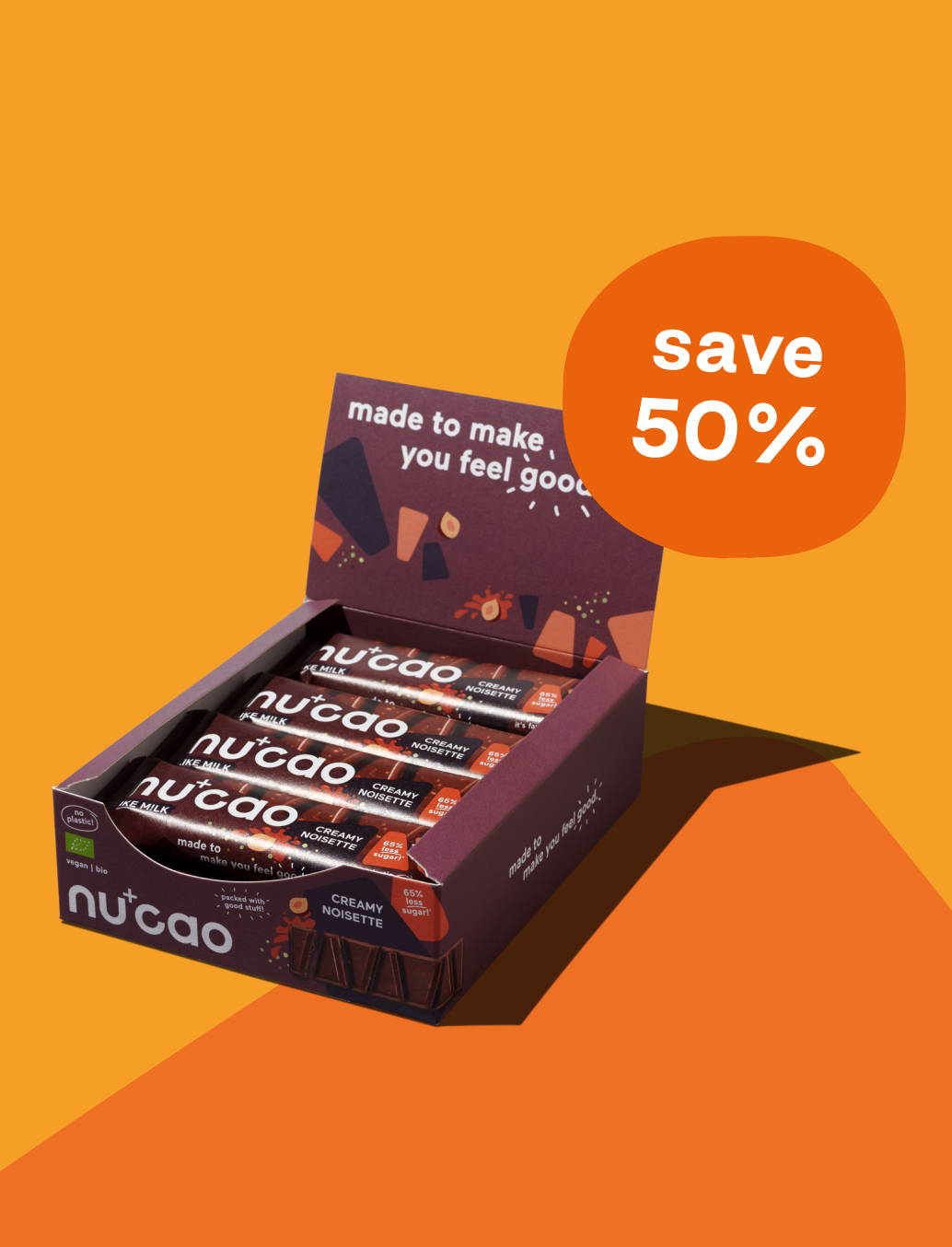 50% off short-dated nucao Creamy Noisette 12-Packs. Save delicious chocolate from being tossed to the bin!