Mathias: My road from engineering studies to founding the nu company
While growing up, I often suffered from stomach pains, which had an effect on my daily life- especially when trying to concentrate in school!
This was the beginning of my long journey of many doctor's appointments and consultations with naturopaths throughout my youth.
At some point, I realised I have to set my personal well-being as a top priority. So I set out to read and learn about different types of nutrition and healing methods. After transitioning to a vegan lifestyle combined with regular fasting and exercise, I can finally say I'm feeling great!
Maybe this wild combination of medicine and engineering laid the foundations for nucao, our new generation of healthy chocolate.
During my studies in the UK, which left my creativity and imagination low for a while, a combination of a birthday gift and horrible university food sparked up a new idea. At this point in time, I was sure I'd found my purpose in creating the nu company. Young and ambitious, we sought to translate our principles and ideals into a product. In 2016, we jumped headfirst into the startup founder adventure.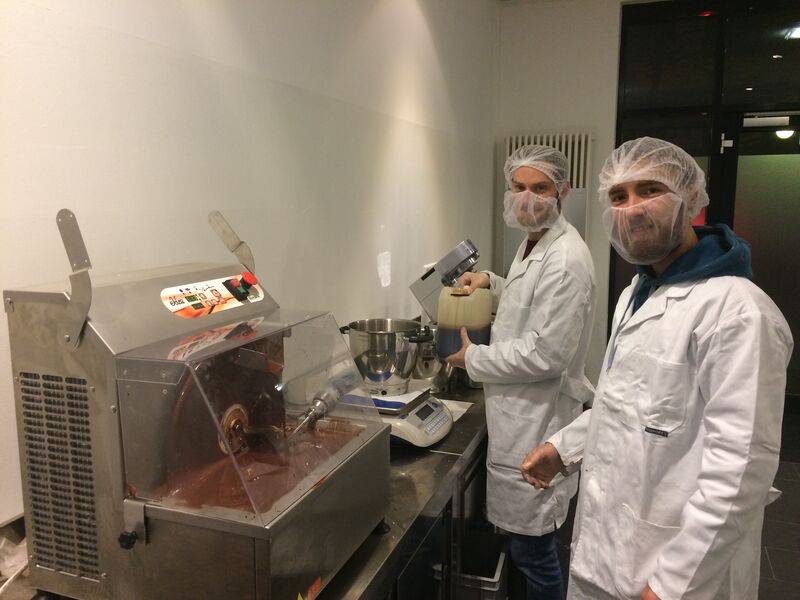 first attempts at the nu company (mini) chocolate factory in 2016!
We've had to go through a rough road and things weren't always as sweet as they are now. On many occasions, we reached our mental and physical limits. I had occasionally thought, while scraping chocolate away to clean our nucao moulds, about the comfortable job I could've landed as an engineer in a big German company. But even when the going got tough, I never thought of giving up.
Mathias